Website Development – Our rich experience, overall website design and development knowledge make us efficient in providing custom web development solutions for your website.
We do not rely on ready-to-use free templates and design layouts, as our web development comes with unique customization of design and features.
We build custom websites to suit your and your customer's needs better. Because of this, our designs have proven time and time again to attract visitors and stay intuitive.
We know how to get your name and brand out into the World.
We design and develop feature-rich, SEO-friendly website solutions for your business needs. From basic templates and Html to customized CMS, the options are endless.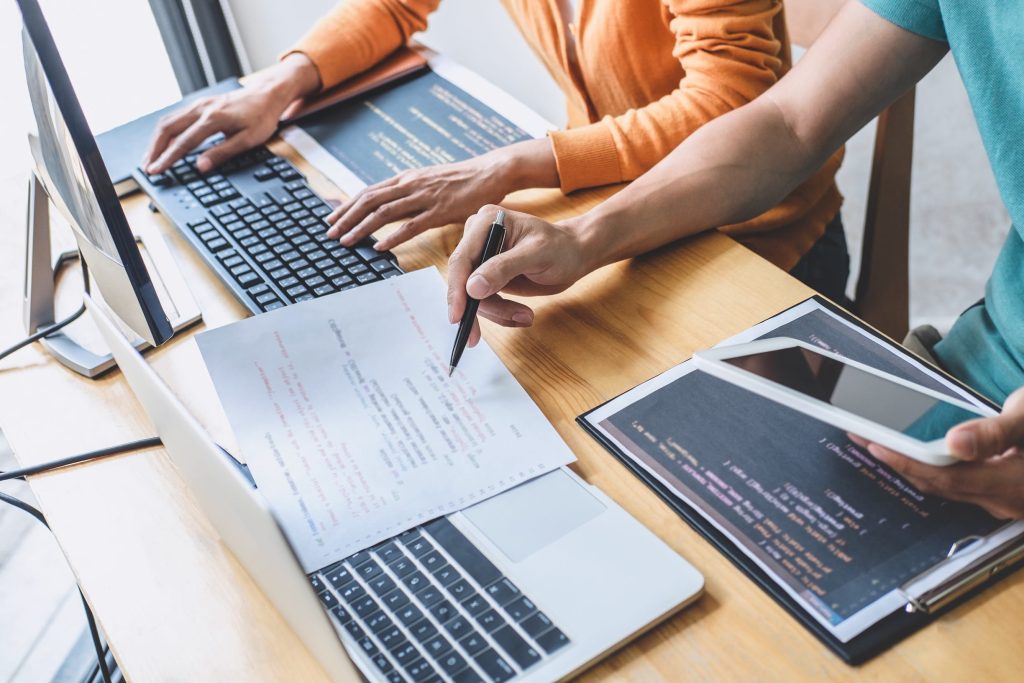 As a company, we avoid using templates when we develop websites. The primary reason is that the templates, after some time, are not upgradable and compatible with most of the plugins. Because of this, the client will have to order a new website after two-three years. 
Our websites are custom-made for every client, adjusted for their needs.
With our maintenance, you will have the following:
Quick 24 hours turnaround on most website updates

Emergency website crash support.

Back up and re-installation of database and files in a critical situation.

Updating security systems used for an E-Commerce website.

Protecting from potential online fraud as much as possible.

Technical support related to content changes.

Updating software, service packs, and platform versions used for website programming.

Additionally, every website is with a mobile-first approach for increasingly mobile customers.
We develop customized commerce solutions that are both customer-oriented & SEO friendly, allowing you to expand your retail business and sell your products all over the globe.
Whether it's Paypal, Intuit, Stripe, etc., we integrate payment gateways and propel your brand's online reach and retail capabilities.
Further, we optimize every website for top performance scores on Google Speed, GTMetrix, etc.
With the first design draft within 24 hours of approval, we can deliver your website in a few weeks.
Everything you can imagine is real – call us, and we can do magic together.